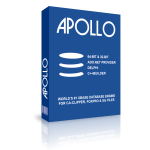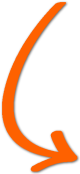 Download Free 30-day Trial of
Apollo 9.6 (64-bit & 32-bit)
We made important updates to Apollo 9.6 on March 23, 2020. Specifically related to Embarcadero RAD Studio/Delphi/CBuilder for both the Trial and Full/Registered builds. If you recently downloaded Apollo 9.6, please re-download and re-install the new build dated 3-23-2020 (or later). Also, remember you can open tickets here: Support Ticket. Thank you!
Apollo 30-day trial includes the following:
Apollo embedded database engine with SQL support
Freely distributable, small 1 MB runtime footprint
Support for CA-Clipper, FoxPro 2.6 and Apollo data files
ADO.NET Data Provider for:

Visual Studio 2019, 2017, 2015, 2013, 2012, 2010,
2008, 2005, 2003
.NET 4.8, 4.7.2, 4.7.1, 4.7, 4.6.2, 4.6.1,
4.6, 4.5.2, 4.5.1, 4.5, 4.0, 3.5, 3.0, 2.0

VCL components for:

RAD Studio 10.3 Rio, 10.2 Tokyo, 10.1 Berlin, 10 Seattle,
XE8, XE7, XE6, XE5, XE4, XE3, XE2, XE,
2010, 2009, 2007, 2006, 2005
Delphi 10.3 Rio, 10.2 Tokyo, 10.1 Berlin, 10 Seattle,
XE8, XE7, XE6, XE5, XE4, XE3, XE2, XE,
2010, 2009, 2007, 2006, 2005, 7, 5
C++Builder 10.3 Rio, 10.2 Tokyo, 10.1 Berlin, 10 Seattle,
XE8, XE7, XE6, XE5, XE4, XE3, XE2, XE,
2010, 2009, 2007, 2006, 2005, 7, 5

2-User Apollo Server for TCP/IP remote DBF data access
Apollo DBF Utility for visually managing DBF data files
Apollo Query Tool for running SQL commands on DBF data files
Download instructions will be emailed to you.
We hate spam too. We may send up to 1-2 emails per year